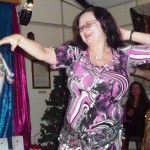 Benefits of bellydancing can include:
Improved posture
Greater core strength
New friends and lots of opportunities for socialising
Joy and confidence
---
Looking for classes in Shropshire? Start here!
Want to know what events are coming up? This is the place.
Want to know more about the teacher? Look under About Niki for a bio, or Experience for a list of her teachers.